Washington Island Archives – Crown Cruise Vacations
August 29, 2019 | Jackie Sheckler Finch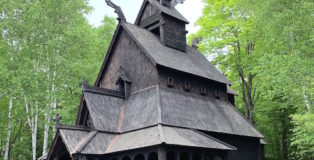 Hanging from the rafters of this unusual church is a well-worn tool belt. In the left pocket of the tool belt is a candy wrapper.
"This church tells you more about our island than any other place on the island," said a tour guide.
Of course, the tool belt tells a great deal about this isolated place, too, and the people who choose to live here. Read more...