Victory I Archives – Crown Cruise Vacations
September 12, 2019 | Jackie Sheckler Finch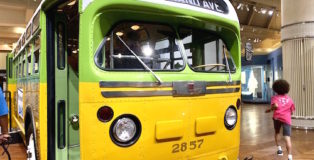 So it's a bus. Why should a bus be in a big museum? What makes it so special?
Do you know the answer to this cruise trivia question?
A hint – This bus rolled the streets of Montgomery, Alabama, in the 1950s. The vehicle was almost destroyed before it was saved because of its historic significance. Read more...
April 4, 2019 | Jackie Sheckler Finch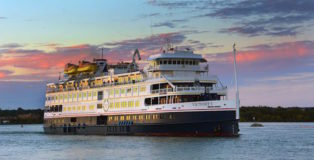 Two new riverboats will soon be plying America's waterways. Rather, two existing riverboats have now joined the American Queen Steamboat Company and are undergoing a multimillion-dollar refurbishment before entering service in May 2019
The Victory I and sister ship Victory II have cruised over from Sunstone Ships, Inc. to the American Queen Steamboat Company as Victory Cruise Line. Read more...