TCB Archives – Crown Cruise Vacations
July 25, 2019 | Jackie Sheckler Finch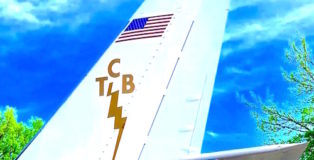 At first, I thought this might be too easy for a cruise trivia question. Then I heard two women discussing what the logo must mean. They were wrong. Very wrong.
So now it's your chance.
What do the initials "TCB" with a thunderbolt mean? Do you know where I took the photo with the logo? Read more...