January 17, 2018 | Jackie Sheckler Finch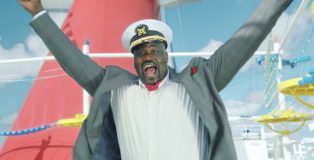 Larger-than-life sports legend Shaquille O'Neal has a new job. The former NBA great and sports commentator has been named the newly appointed "CFO" for Carnival Cruise Line.
"We are very excited to have Shaq as part of the Carnival Team," Carnival Christine Duffy said in a news release. "He will serve as a great partner ensuring everyone knows all about our one-of-a-kind brand of fun. We're confident that his embodiment of our brand values will inspire America to Choose Fun and discover the authentic, participatory and social atmosphere that Carnival offers." Read more...