Santa Cruz Archives – Crown Cruise Vacations
March 14, 2019 | Jackie Sheckler Finch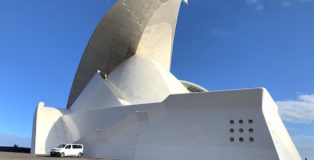 It's a large winged bird. It's a sailing ship. It's a giant's eyelid. It's a sea creature rising from the deep.
It's Auditorio de Tenerife, the landmark theater perched along the Atlantic Ocean in Santa Cruz, largest of the Canary Islands and a popular cruise ship stop. Read more...
January 31, 2019 | Jackie Sheckler Finch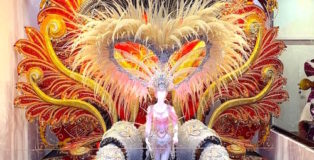 Streets are draped in mourning. Wailing "widows" in fishnet stockings and miniskirts lament loudly. Paraders dressed as popes, bishops and nuns bless onlookers and each other.
It's "El Entierro de la Sardina" or the "Burial of the Sardine" in Santa Cruz de Tenerife, capital of the largest of the Canary Islands. It's when a gigantic 30-foot papier mache fish is carried through city streets and thrown on a massive bonfire. As the huge fish goes up in flames, fireworks light the night to signal the official end of Carnival. Read more...