Royal Caribbean International Archives – Crown Cruise Vacations
September 15, 2014 | Heidi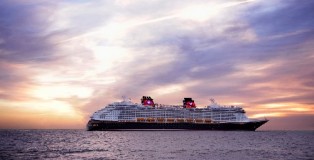 Cruise vacations offer holiday sailings plus kid-specific programs, all within the inescapable confines of the cruise ship, allowing families to enjoy the holidays in a relaxed and fun freedom, says Crown Cruise Vacations President Ross Spalding.
There are a number of outstanding sailings for families. The specialists at Crown Cruise Vacations offer these sailings as examples of cruises to choose from for a high-seas family holiday: Read more...
December 13, 2012 | Roger
The Serenade of the Seas is back on the seas! Having completed is 29 million dollar renovation this month, the ship is back and sailing and there are a whole host of new reasons to take this classic Royal Caribbean ship out for a spin. A lot of times, people think newer and flashier is the way to go, but Royal Caribbean is taking steps to make every ship its best ship, and the Serenade is no exception. Here are five good reasons to sail on the Serenade in the next 12 months. Read more...