M/V Celestyal Olympia Archives - Crown Cruise Vacations
January 24, 2018 | Jackie Sheckler Finch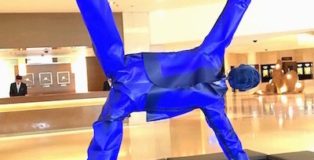 If I could give one piece of advice to fellow cruisers, it would be to arrive in your cruise departure city at least a day ahead of the cruise.
As Geoffrey Chaucer said, "Time and tide wait for no man."
Or woman.
Flights can be delayed or cancelled so it is best not to plan to arrive the day of a cruise, especially when it is an international flight to board a cruise ship. I've been on cruises where a passenger didn't arrive on time and the ship had to sail anyway. Sometimes a delayed passenger can catch up with a ship at its next stop but what an expensive hassle that could be. Read more...