Henry Ford Museum Archives – Crown Cruise Vacations
July 23, 2020 | Jackie Sheckler Finch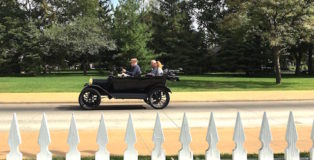 A glass vial with the dying breath of famed inventor Thomas Edison.
The maroon chair, still blood stained, where President Abraham Lincoln was assassinated at Ford Theater.
A folding camp bed that General George Washington actually slept in during the Revolutionary War. Read more...
September 12, 2019 | Jackie Sheckler Finch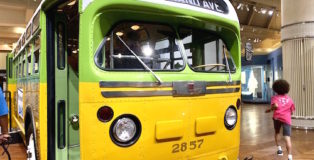 So it's a bus. Why should a bus be in a big museum? What makes it so special?
Do you know the answer to this cruise trivia question?
A hint – This bus rolled the streets of Montgomery, Alabama, in the 1950s. The vehicle was almost destroyed before it was saved because of its historic significance. Read more...