Elvis Archives – Crown Cruise Vacations
July 25, 2019 | Jackie Sheckler Finch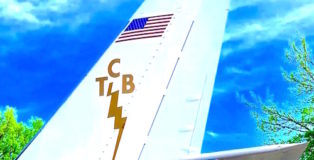 At first, I thought this might be too easy for a cruise trivia question. Then I heard two women discussing what the logo must mean. They were wrong. Very wrong.
So now it's your chance.
What do the initials "TCB" with a thunderbolt mean? Do you know where I took the photo with the logo? Read more...
September 25, 2013 | Heidi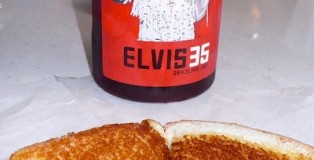 Memphis
 – Now I know why Elvis loved them so much. I also know why he packed on so many pounds.
With the American Queen riverboat now based in Memphis, Tennessee, I have another good reason for visiting one of my favorite cities. I also make it a point to drop by Graceland whenever I'm in town.
Not only is there always something new to see at Graceland and something old to remember, there is also that calorie-filled, delicious snack that Elvis favored.
January 7, 2013 | Heidi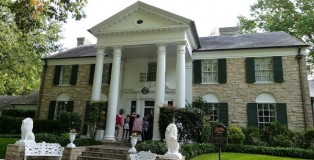 Blog contributor Jackie Sheckler Finch loves river cruising, and recently spent some extra time in Memphis before her American Queen river sailing.
Since Memphis is the American Queen's new homeport and Priscilla Presley is the boat's godmother, I thought I'd visit the home of the city's most famous son when I arrived a day early for my cruise.
"Welcome to my world," Elvis sings as our shuttle crosses the street to enter the musical gates of Graceland. The former home of Elvis is a strange bubble in time.
It is not near as grand as many visitors think it would be. Rock stars and other entertainers have far more elaborate homes today. It is a tribute that Elvis chose to live in his hometown – and he is still a powerful source of income for Memphis area residents.