February 7, 2018 | Jackie Sheckler Finch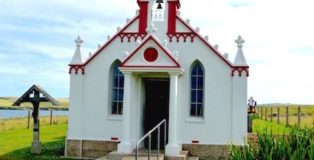 The ornate chapel seems oddly out of place in this quiet countryside. And the story behind it is even more surprising.
"It was built during World War II by Italian prisoners of war," said tour guide Thelma. "They used whatever materials they could find and you'll be amazed at what they were able to do." Read more...