November 22, 2017 | Jackie Sheckler Finch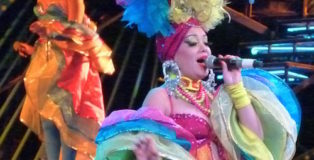 I don't know where they sat. Probably not where I did. But such rich and famous folks as Jack Nicholson, Marlon Brando, Rita Hayworth, JFK, Ernest Hemingway and Lucky Luciano once attended the famous Tropicana show in Havana.
Now I have, too, on a late-night excursion from my Celestyal Crystal cruise. The optional four-hour activity cost $149 for adults. Children under 18 not allowed. Read more...
November 8, 2017 | Jackie Sheckler Finch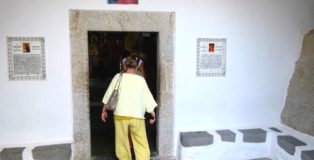 The dreaded Four Horsemen of the Apocalypse. The terrifying Beast with Seven Heads. The scary opening of the Seven Seals. The Final Judgement with its brimstone vision of hell.
How could all these horrific things detailed in the Book of Revelation have been written in such a beautiful place? Read more...