November 8, 2017 | Jackie Sheckler Finch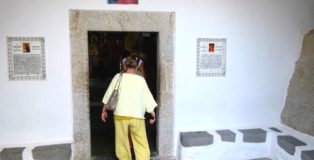 The dreaded Four Horsemen of the Apocalypse. The terrifying Beast with Seven Heads. The scary opening of the Seven Seals. The Final Judgement with its brimstone vision of hell.
How could all these horrific things detailed in the Book of Revelation have been written in such a beautiful place? Read more...