December 13, 2017 | Jackie Sheckler Finch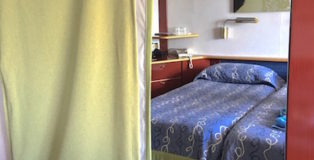 After years of traveling, I've stayed in many different accommodations. But my cabin aboard the Celestyal Crystal has a feature I have never seen before.
My room has twin beds. Across from the beds is a large full-length mirror. Next to the mirror is a curtain on an aluminum rod to pull across the mirror to hide it. Read more...
November 22, 2017 | Jackie Sheckler Finch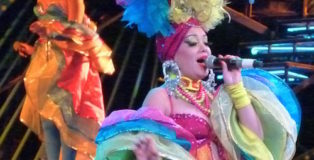 I don't know where they sat. Probably not where I did. But such rich and famous folks as Jack Nicholson, Marlon Brando, Rita Hayworth, JFK, Ernest Hemingway and Lucky Luciano once attended the famous Tropicana show in Havana.
Now I have, too, on a late-night excursion from my Celestyal Crystal cruise. The optional four-hour activity cost $149 for adults. Children under 18 not allowed. Read more...