Celebrity Summit Archives – Crown Cruise Vacations
June 27, 2019 | Jackie Sheckler Finch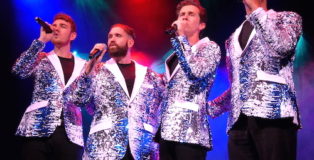 This bit of trivia may be a toughie because many of you probably weren't even born when this song was popular.
The quiz is to identify what quartet sang the powerhouse song. Released in 1975, the song quickly soared up the hit charts.
Although I was around when the song originally came out, I also got to enjoy it one evening aboard the Celebrity Summit. Using no stage set or props and with only powerful voices and excellent lighting, the ship's performers soon had passengers singing along with them. Read more...
May 3, 2017 | Jackie Sheckler Finch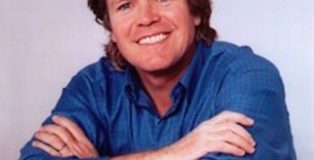 By Jackie Sheckler Finch
Remember Peter Noone crooning "I'm into Something Good?" How about the Hollies firing it up with "Long Cool Woman in a Black Dress?" Or The Guess Who with "American Woman?"
The music, the memories and the spirit of the love generation will come together once again when the 2018 Flower Power Cruise sets sail aboard the Celebrity Summit from Feb. 24 through March 3, 2018.  The cruise will depart from Ft. Lauderdale to Aruba and Curacao.
The Flower Power Cruise has been sold out ever since its first year in 2016.  Cruises can be booked now with cabin fares starting at $1799 per person and include admission to all shows, meals and events.
"I was on the very first Flower Power Cruise in 2016 and let me tell you, it was like taking all of the great things about that special time and putting them all together in one place," Peter Noone of Herman's Hermits said in a news release, "and that includes the people!  I didn't want it to end, so I'll be back on the cruise again next year."
During the cruise, concerts and "throwback parties" will fill the days and nights. Other performers scheduled are The Turtles, The Association, The Family Stone, Canned Heat, The Buckinghams, The Cowsills, Mitch Ryder & The Detroit Wheels and more.
"The vibe and the spirit onboard is powerful," Alan Rubens, Flower Power Cruise Executive Producer, said in announcing the lineup.  "Everyone there is part of the same movement, shares the same ideology and loves the same very special music and culture, or should I say counter-culture?  It's an incredible, magical journey."
The 2018 Flower Power Cruise will sail for seven full days and feature more than 40 live performances. Also offered will be celebrity-hosted interactive special events such as panel discussions, a wine tasting, game shows, trivia contests, a costume ball and '60s dance party.
A Make Love Not War vow renewal ceremony will be led by one of the onboard celebrities.
Cruisers also will have plenty of time to kick back and relax on the Celebrity Summit. Launched Oct. 1, 2001, the 2,158-passenger ship underwent a grand makeover and took to the high seas again in March 2016.
 Photo courtesy of Celebrity Cruises