July 26, 2017 | Jackie Sheckler Finch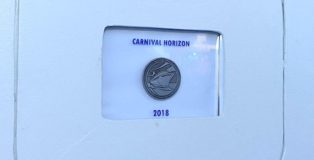 By Jackie Sheckler Finch
When the Carnival Horizon sails the ocean blue starting in April 2018, the new ship will be carrying on a time-honored tradition.
The 133,500-ton Carnival Horizon recently had a commemorative coin welded to the ship's mast to mark a significant construction milestone – the successful completion of Carnival Horizon's exterior outfitting. Read more...
June 21, 2017 | Jackie Sheckler Finch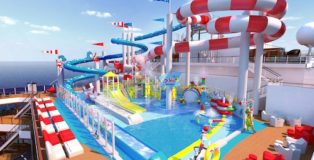 By Jackie Sheckler Finch
Imagine zooming down a massive Cat in the Hat water slide. Or slipping through an enclosed body slide with polka dots and special lighting honoring mischievous duo Thing 1 and Thing 2.
And doing all this on a cruise ship.
Legendary children's author Dr. Seuss is the inspiration for Dr. Seuss WaterWorks, a thrilling water park featured on Carnival Cruise Line's newest ship, the 133,500-ton Carnival Horizon. The 3,934-passenger vessel is set to debut on April 2, 2018. Read more...