Alaska Cruise Archives – Crown Cruise Vacations
November 14, 2019 | Jackie Sheckler Finch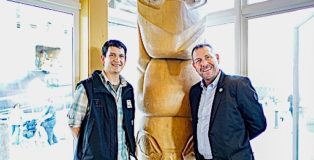 The Ketchikan Visitors Bureau now has a beautiful new totem pole, courtesy of Princess Cruises. Crafted by local carver Kelly White, the specially created totem pole is to celebrate the cruise line's golden anniversary in Alaska.
Inspired by strong and important sea creatures, the totem pole features a killer whale, a powerful hunter and navigator of the seas; an octopus, a mysterious, intelligent and complex creature of the seas; and halibut, a proven reliable food source throughout the year. Read more...
May 16, 2019 | Jackie Sheckler Finch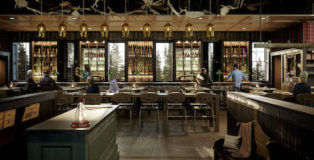 Fannie "Q" Quigley (1870-1944) was quite a lady. She was a prospector, trapper, hunter, woodcutter, gardener, dog musher and great sourdough cook. She also offered tons of hospitality.
In honor of the Alaskan legend, Princess Cruises will be debuting a new restaurant and bar showcasing her story and featuring locally inspired dishes in a modern saloon setting. Read more...