Aberdeen Archives - Crown Cruise Vacations
October 25, 2017 | Jackie Sheckler Finch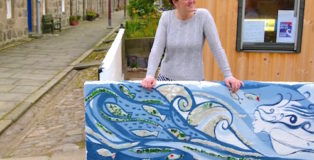 In olden days "fisherfolk" would live in these teeny houses in this tiny two-square village named Footdee, called "Fittee" by locals.
Today, it is mostly inhabited by people who want to get away from the hustle and bustle of the city.
"Footdee is a little hidden gem in Aberdeen," said local tour guide Darryl. Read more...