Shore Excursion: Louisiana museum honors three cousins who became world famous - Crown Cruise Vacations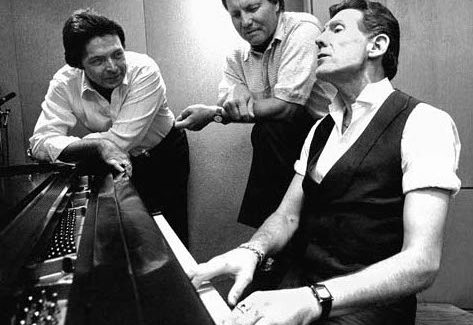 By Jackie Sheckler Finch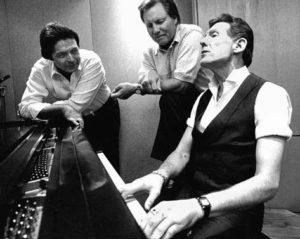 Three little boys growing up in small town Louisiana showed early musical talents.
But the three cousins probably had no idea that their names would one day be known worldwide.
The three youngsters from Ferriday were Jerry Lee Lewis, Jimmy Swaggart and Mickey Gilley – sometimes known as the Killer, the Preacher and the Cowboy.
"We're proud of all of them," says Linda Gardner, director of the Delta Music Museum & Arcade Theater. "We have so much talent in the Mississippi Delta and it includes every genre of music."
Located just 15 minutes from Natchez, the Ferriday museum is a hidden gem along the Mississippi Blues Trail. Opened in 2002, the museum is housed in an historic post office building and filled with musical treasures.
The first exhibit in the museum shows mannequins of the three cousins at the piano – Jerry Lee playing while Mickey and Jimmy sing along. Born within 12 months of each other – Jerry and Jimmy in 1935, Mickey in 1936 – during the Great Depression, the cousins grew up poor and were raised in the Pentecostal Church. All three were interested in music.
                                          Death-defying feats of young boys
The boys also played a dangerous game called "Unconquered," Linda says. The three would dare each other to do some death-defying feat such as jumping from boxcar to boxcar or attempting crazy tricks on their bicycles.
"One of them would do a stunt and the others would have to do it, too, or be 'Conquered.' It's a wonder they weren't killed," Linda says.
Instead, Jerry Lee grew up to be a piano-thumping rock-and-roll pioneer; Jimmy gained fame as a televangelist; and Mickey became a county music legend best known for opening Gilley's, the world's biggest honky-tonk in Texas and model for the dance hall in the 1980 John Travolta movie "Urban Cowboy."
On display are Mickey Gilley's stage outfit, Jimmy Swaggart's Bible and religious album covers, and photos of Jerry Lee including one of his young wife. The 22-year-old singer married his 13-year-old cousin in 1957. The marriage caused Jerry Lee's career to crash when radio stations refused to play his music, fans turned again him and concerts were cancelled. It took years for Jerry Lee to regain his musical following.
Wall exhibits and films showcase other talents from the Mississippi River Delta country like Aaron Neville, Irma Thomas, Conway Twitty, Fats Domino, Pete Fountain, Tony Joe White, "Pee Wee" Whittaker, Percy Sledge, Johnny Horton, Clarence "Frogman" Henry, Johnny Rivers, James Burton, the Ealey Brothers and many more.
How Conway Twitty got his name
Partial performances of the stars can be watched in the video room. Visitors also can learn from Linda how Conway Twitty got his unusual name and almost became a baseball star and why Aaron Neville wears a St. Jude earring.
Born Harold Lloyd Jenkins, Conway Twitty was a baseball standout in high school and on semi-pro teams and was offered a contract with the Philadelphia Phillies. But, before he could sign, the young man was drafted into the Army. When he returned from the Korean War, the soldier decided to focus on his other love – music.
As for that name, Linda says he picked it from a road map because Harold Lloyd Jenkins didn't seem a fitting entertainer's name. "He got the Conway from Conway, Arkansas, and the Twitty from Twitty, Texas," she says.
The story about the St. Jude earring that Aaron Neville wears is that he honors St. Jude with helping him kick drugs. "Aaron's mother told him about St. Jude who is the patron saint of hopeless cases," Linda says.