S.S. Legacy is 'green' ship to reduce footprint on nature's beauty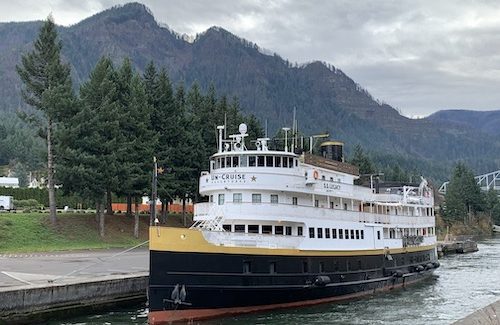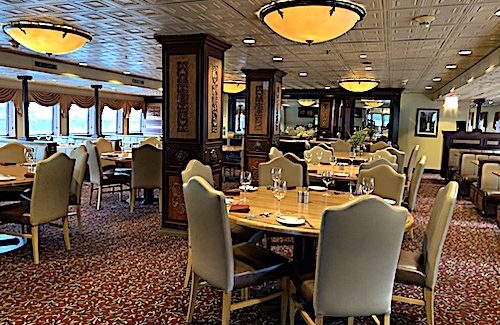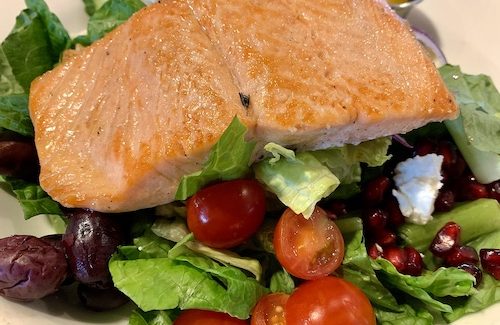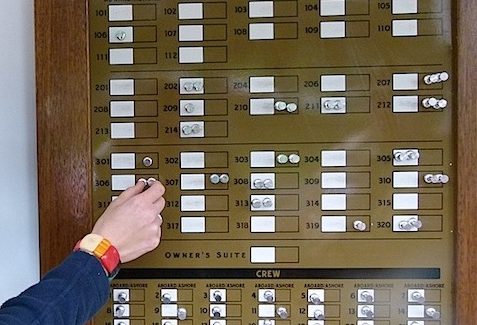 Two aluminum water bottles are lined up on the desk in my cabin. Cloth napkins on the dining table take the place of paper. No plastic straws. No Styrofoam or plastic cups are used on this vessel.
A daily menu is printed and attached to a frame in the dining room entryway. Daily itineraries are on a bulletin board and on a scrolling video screen so that paper use is minimized. Recycling efforts are everywhere.
"We take our commitment to conserve and protect the environment very seriously," said Melissa Buckley, hotel manager for the S.S. Legacy. "We do everything we can to be 'green.'"
On my weeklong cruise along the Columbia and Snake rivers, I noticed many of the efforts made by UnCruise Adventures cruise line. My itinerary and all preparations for the trip, in fact, were made electronically. Cutting back on the use of paper is an ongoing goal.
As for cleaning – which the ship's crew seems to do constantly to keep everything looking lovely – the ship uses "green" cleaning supplies. It is all-organic, no chemicals.
Eco-friendly toiletries and amenities are provided for passengers. Instead of bars of soap and bottles of shampoo and body wash, the S.S. Legacy has soap, shampoo and conditioner dispensers in the shower and by the bathroom sink.
Those cute little bottles that many hotels supply are nice but they do seem a waste of plastic, as do bars of soap that are often opened, used a few times and then left for the housekeeper to discard when the guest checks out.
The ship also encourages less frequent washing of linens, which I always support when a hotel or motel offers the choice. I don't wash my bedcovers at home every day, nor do I wash my bath towels after one use so I see no need to have it done when I am staying in a hotel, motel, ship or other accommodations.
Exploring the world's natural wonders
Cruising some of the world's most fragile and pristine ecosystems, the S.S. Legacy believes it is a privilege to explore the world's natural wonders and strives to leave a positive impact on the people and communities they visit, Buckley said.
Passengers on large ships often don't even get to step foot off their ships when cruising past scenic landmarks. With several thousand passengers on the big cruise liners, such a huge amount of people could be harmful to the fragile environment and the small communities along the way.
In contrast, the S.S. Legacy has 36 passengers on our cruise. And we will leave the ship every day, walking ashore to visit museums and other attractions.
As members of Sustainable Travel International, Un-Cruise Adventures abides by "responsible actions," Buckley said. Actions practiced by Un-Cruise Adventures include:
Purchase local food and supplies
Partner with local people for cultural tours/presentations
Follow "Leave No Trace" practices
Purchase supplies with less packaging to reduce waste
Recycle
Test new systems to reduce engine emissions, increase fuel efficiency
Eco-friendly bath amenities on board in refillable containers.
Reusable water bottles in each cabin for guest use; no bottled water sold on board.
Donate to local organizations in areas where the ships operate
Meet or exceed waste water treatment requirements.
No cabin key, no hassle
Although it was surprising not to be handed a cabin key when I first boarded the Legacy, it soon became a handy habit. No keys are necessary. Cabins are not locked and don't need to be, a crewmember told me.
If I am in my cabin, I can turn the inside lock for privacy. I also can hang a round leather sign on the outside of my door. "No wake," it says, indicating that I might be napping or I don't need my room cleaned by the cabin attendant that day.
The Legacy also has an easy way to indicate whether we are on or off the ship. When we disembark for a tour, we move a little magnet on a big bulletin board from "Aboard" to "Ashore." When we return to the ship, we move the magnet again.
A crewmember is usually standing by the board when we leave and when we return to remind us to move our magnet. It's a simple process. And it works.
On our first night out, chief engineer Jack Hreha gave a humorous but serious talk about his "zoo of precious microbes" that would be breaking down our "waste" aboard the Legacy.
All the line's vessels are outfitted with Type II MSDs; these small-scale sewage-treatment systems break down sewage using aerobic bacteria to protect the environment.
"Our goal is to protect any place that we visit," Buckley said. "We try to lessen our footprint wherever we go."
Story and Photos by Jackie Sheckler Finch