Regent Stays Connected on the Seven Seas - Crown Cruise Vacations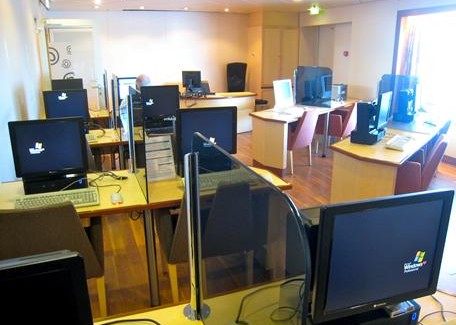 Here at the office, we relish the thought of being completely off the grid. Disconnected, and unable to be reached is a dream for many people that never seems to pan out in reality. The call of the cell phone and internet can just be too alluring, too necessary and too familiar to stay offline for many. And although cruises offer the ability to log on, the prices can be very high – and it can keep connectivity down to a bare minimum. However, Regent is looking to change that, believe it or not.
USA Today's website is reporting that Regent is launching a promotion on select cruises to include internet access to a number of European sailings this summer and a few select Caribbean and Alaska sailings in the spring and summer. This is in addition to the already amazing inclusions that a Regent sailing typically includes like gratuities, a pre-cruise hotel package, transfers, unlimited beverages and free specialty restaurants aboard ship, among others.
Regent isn't the only cruise line that includes some sort of free internet access. Princess and Cunard offer some limited connectivity time to its elite level frequent cruisers, and Carnival offers you the ability to check a limited number of sites on their wifi network free of charge, including their blog. But we think this could be a good experiment for Regent Seven Seas cruises, and come 2014, we could see internet access added to the long list of inclusions the luxury line offers.
What about you? Do you have to stay connected, even at sea? Let us know by commenting on this post!
Check out some great Regent Seven Seas offers by clicking here!