'Pearl of Miami' to be new Norwegian cruise terminal in 2019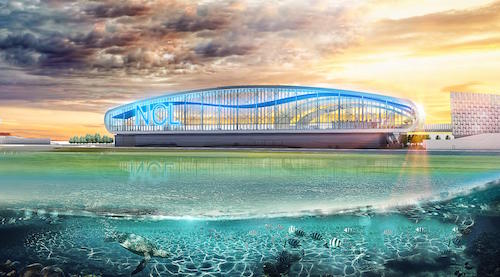 By Jackie Sheckler Finch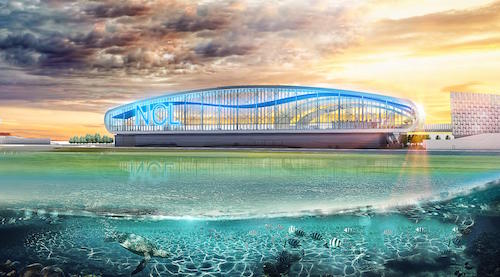 Beginning and ending a fantastic cruise in a yucky cruise terminal can take the glow off a memorable journey. But the folks at Norwegian Cruise Line have come up with a beautiful way to help solve that problem.
"We are totally transforming the experience," said Luis Ajamil, president and CEO of Bermello, Ajamil & Partners, the firm selected to design the new terminal.  "We will not let the boarding process be the worst and last impression of cruising."
Announced at Seatrade Cruise Global in Fort Lauderdale on March 7, Norwegian Cruise Line plans to build a new modern terminal at PortMiami by fall 2019. The all-glass, 166,500-square-foot oblong terminal featuring three gigantic arcing see-through domes will be known as the "Pearl of Miami."
"The inspiration came from the sea and the idea that this was a jewel and the jewel is the pearl," said architect Ajamil. "The pearl is all about what's inside … But the shell itself is beautiful so what you're seeing is three shells that are placed on top of a podium that will provide a great experience for passengers."
The Norwegian terminal will accommodate up to 5,000 passengers with an indoor and outdoor lounge and service area for a warm and welcoming atmosphere. It also will have a new parking garage and valet parking area with direct access to the terminal and lounge. The transparent structure will allow visitors to enjoy panoramic views of downtown Miami.
"At night, when this terminal is lit up, it is going to be something that you will probably see in every postcard from Miami from here into the future," Ajamil said.
Not only will the new terminal be eye-catching, it also will help passengers board ships more efficiently, said Norwegian Cruise Lines president Andy Stuart. New technology will make the debarkation and disembarkation process faster and more seamless.
"Your vacation will start when you enter this facility, even before you board the ship," Stuart said.
As "the cruise capital of the world," Miami is the fitting home for such a jewel, said Frank del Rio, CEO of Norwegian Cruise Line Holdings. Miami has been Norwegian's home since its launch in 1966.
"Norwegian has been sailing from Miami for over 50 years, longer than any other cruise line," de Rio said. "It will be the most iconic port facility building around the world … It will truly be an experience when you arrive here."
The Miami-Dade County Board of County Commissioners has yet to give final approval for the planned construction which calls for the county to pay $100 million toward the overall cost which has not been announced yet. If approved, the terminal would open in time for the arrival of the line's newest ship, Norwegian Encore.
MiamiPort broke a world record in 2017 by welcoming 5.3 million visitors. In 2018, the port is projected to welcome 5.4 million passengers.
"Today is a very special day … I speak from my heart.  PortMiami is your home," said Rebecca Sosa, Chairwoman of the Miami-Dade County Economic Development and Tourism Committee.  "I see the families smiling when they walk through that door … You bring happiness to families."
Photo courtesy of Norwegian Cruise Lines.