Oceania Sirena ship general manager worked his way up from deck boy - Crown Cruise Vacations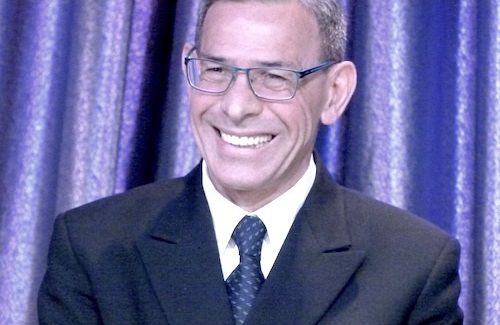 By Jackie Sheckler Finch
My cruise had just started when I returned to my stateroom and saw an evaluation form about my journey. Now, I am accustomed to getting evaluation forms at the end of a cruise but not at the beginning.
It does make sense though. If my cruise is over and there is something I could suggest that would have made it more enjoyable for me, it wouldn't help much to make note of that when my cruise has ended.
"I would like to ensure that we are doing everything we can to make this your most enjoyable cruise experience ever," general manager Giuseppe Bagnato noted on the form.
Truly, there was nothing I could suggest that would make my cruise better – unless my 10 days could be expanded to even longer, say 30 days.
Chatting with Giuseppe over dinner one night, I learned that the seafaring life is in his blood and that he started at the very bottom in the cruise industry. Maybe that is why he knows how to smoothly run a cruise ship – he has done many of the jobs himself.
"When someone says, 'It can't be done," I know that it can because I have done that job myself," he said. "I have done it all so I understand what each job is."
Born in the small town of Reggio in the Calabria region of southern Italy, Guiseppe comes from a long line of fishermen. But the young man didn't want to follow in the fishing footsteps of his father. He wanted to work on the big ships and see the world.
He started as a deck boy on a cargo ship. "It was hard work," he admitted.
One day his cargo ship was docked next to a big cruise ship. "That cruise ship was so beautiful," Guiseppe said. "I asked a crew member if I could look around and they showed me around the whole ship."
Hardly daring to ask, Guiseppe inquired about working on such a fancy passenger vessel. "I filled out an application," he said. "Then I waited."
Three weeks later, Guiseppe was called in for an interview and hired as a deck boy. "I couldn't speak English. I had a hard time starting out. You can't get a better job on a cruise ship if you can't speak English."
So he taught himself. "I never took lessons. I just listened."
Sounds hard to believe because Guiseppe converses so easily now in English. Moving up the ship ladder, Giuseppe realized that he enjoyed the service industry. He advanced to head waiter, then to maître d', then food and beverage manager.
As general manager for Oceania Cruises, Giuseppe ensures the efficient running of shipboard operations. His management philosophy, he said, is "A happy contented crew ultimately results in pleased satisfied guests."
Working three months on, two months off, Guiseppe likes to spend his home time with his wife and 5-year-old daughter.
But on the ship, Guiseppe seems to be everywhere keeping an eye on ship services. He also seems to know every passenger by name. "Some I remember. Some I don't," he said with a shrug. "I try."
Today as I was leaving the ship to go ashore at noon, Guiseppe stopped me to inquire if I had eaten lunch. Believe it or not, I was skipping lunch because I wanted to spend more time in Tahiti.
"Okay," he said. "But if you need anything when you get back on the ship, just let me know."
See what I mean about not having any suggestions for improved service on that evaluation form.
Photo by Jackie Sheckler Finch