New Carnival Fare Structure: What Does It Mean For You? - Crown Cruise Vacations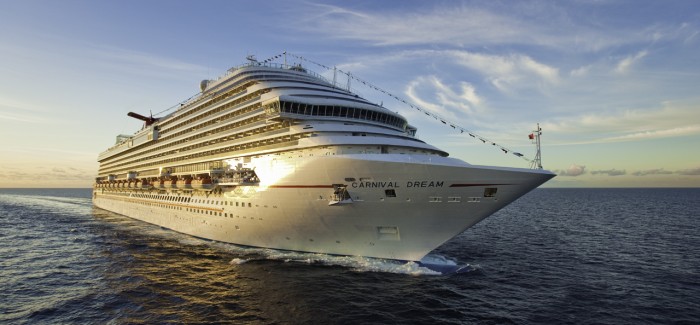 A lot of people are talking about Carnival's new pricing promotions. Starting today (December 3), Carnival is making changes to the way that they structure fares. What's changing? Not a lot, but the change in how things price might be a little confusing – so we thought we'd help! Here's a handy guide to the new types of fares that Carnival is offering beginning today.
What's Going Away
There are a few fares that savvy travelers might remember booking that won't be the same. It used to be possible book a category guarantee, Carnival called this the Fun Saver. The traveler chooses the type of room, Carnival chooses the actual room, and money can be saved and upgrades can be acquired. These guarantee rooms aren't going away, but the Fun Saver rates are disappearing. In its place is something that might save you some more money in the long run, but will be much more restrictive to the average guest.
What's Staying The Same
The standard Fun Saver rate is still sticking around. These are the standard rates where guests choose their category, choose their room and maintain flexibility over their booking. Deposits are fully refundable, and changes are easy to make. Past guest rates are sticking around, as well. Free upgrades, flexibility and room choice are also the main benefits of this type of cruise fare.
Also the Early Saver fares which Carnival Guests have come to know and love are sticking around.  Guests choose their category and stateroom, save some money and get price protection. If the fare on the cabin drops up until two days prior to sailing, Carnival honors the rate reduction or offers an upgrade. These fares are only available by booking early (up until three to five months before sailing), and there is a penalty of $50 per person for changes and cancellations from day one. Also, these fares are refundable only in cruise credit for future Carnival Cruises.
What's New
Remember when we talked about cabin guarantees a few minutes ago? Where the type of the cabin is chosen by the guest and Carnival assigns the cabin? These Guarantees are back in big new ways with this fare structure, with two types of fares – Super Saver and Instant Saver.
The Super Saver fare is going to get you some of the best deals. Guests choose the type of rooms, and Carnival chooses the specific room. No changes are allowed in ship or sail date, and the deposit is fully non-refundable. Instead of a $50 per person penalty, its the full deposit amount. Also, that rate is locked in stone. If fares go down? Sorry, Charlie – the original Super Saver rate stands.
The Instant Saver rate works the same as the Super Saver fares except they are offered closer to sailing. Full payment is required for these deeply discounted fares, and they are fully non-refundable and non-changeable. New date? New Ship? New Price? Sorry, not allowed under the Instant Saver. It's a trade-off for the great last minute savings.
Also, introducing itself today is the Easy Saver fare. What's Easy Saver? Picture the benefit of a lower fare, coupled with room choice. However, like with the Early Saver fares, these rates are not fully refundable – and feature a minimum of $50 per person fee for changes or cancellations. Price protection is not offered with this fare either. The Easy Saver fares are offered when Early Saver fares expire.
Lastly, Carnival is introducing another Fun Select option, Fun Select PLUS. The Plus stands for a seven category upgrade for free! Guests can't use the fare to upgrade from Inside to Oceanview or Oceanview to Balcony, but they can climb pretty high up the totem pole from the very start. However, these rates are flexible, offering the ability to cancel without penalty prior to final payment, and the ability to switch ships and saildates before final payment with no penalty as well.
Do these changes with Carnival change the fun on board? Not at all. But a little knowledge goes a long way to making sure that wallet is a little bit fatter on that next cruise!
Check out all the different offerings that Carnival has this summer! Take advantage of those Early Saver savings while you still can, just click here for more information!