Louis Armstrong: From Street Waif to Music Legend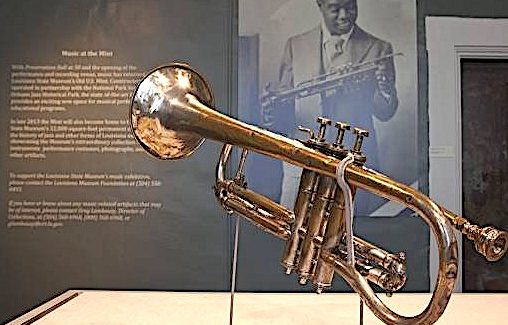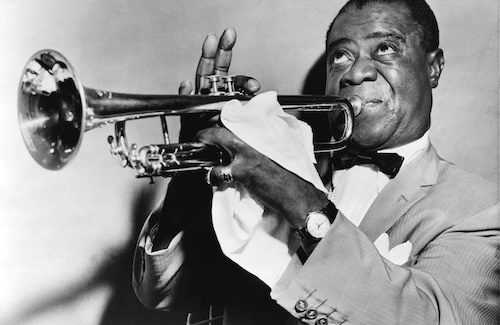 On New Year's Eve in 1912, a young New Orleans boy fired a gun into the air. That was a big mistake – or maybe it was a huge break for the child and for the world of music.
Arrested for disturbing the peace, Louis Armstrong was sent to the Colored Waif's Home in New Orleans. While there, he met band manager Peter Davis and received his first formal music training.
Released from the home in June 1914, Armstrong went on to become one of the legends in jazz. He died in 1971.
"If he hadn't gone to the home, who knows what might have become of him," our tour guide said. "It might have saved his life."
A cornet and bugle that Armstrong played at the Colored Waif's Home are now on display at the Louisiana State Museum in Baton Rouge, along with other Armstrong memorabilia.
Born August 4, 1901, in the rough Storyville District of New Orleans, Armstrong grew up on the streets. His father left the family soon after Armstrong was born. His mother was a domestic servant and part-time prostitute.
As a child, Armstrong dressed in rags and usually shopped in garbage cans. Even then, music was his salvation. He sang with other boys on the streets for tips and flourished in the music program at the Waif's Home.
Look closely at the cornet. It has notches in the non-detachable mouthpiece cut by the young Armstrong to aid his embouchure. Armstrong later described the notchings in an interview before the cornet was relocated.
Several hundred photographs trace Armstrong's career. The collection has quite a few photos of Armstrong as King Zulu at Mardi Gras in 1949. One touching original photo shows Armstrong returning in triumph to the Waif's Home in the early 1930s. Posing with his teacher Peter Davis, Armstrong is holding the cornet now on display at the museum and grinning in happiness.
Opened February 1, 2006, the Louisiana State Museum is filled with history and interesting artifacts concerning Louisiana. Allow plenty of time for a visit because many visitors are surprised at the exhibits and wide range of topics – from the Louisiana Purchase to Sportsmen's Paradise to Mardi Gras traditions throughout the state and local lore.
Artifacts include a 48-foot wooden shrimp trawler, a Civil War submarine, a record-breaking Marlin, a krewe of lawnmowers, a New Orleans Lucky Dog cart, and a huge 30-foot suspended sculpture titled "River of Memory" in the three-story atrium lobby.
Louisiana's love for hot sauce is spotlighted in a big cabinet filled with various bottles of the popular food ingredient.
Story by Jackie Sheckler Finch, Photos courtesy of Louisiana State Museum