Leave the Gym at Home! - Crown Cruise Vacations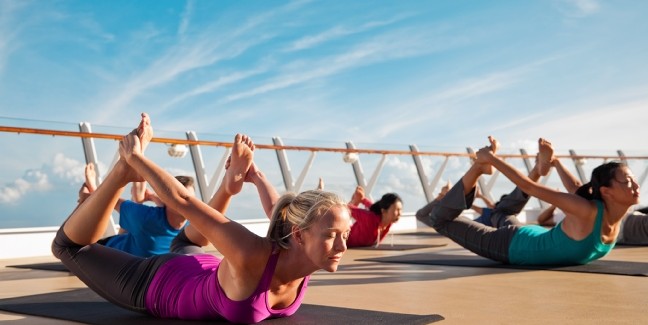 Cornerstone Health and Wellness of New Jersey and Crown Cruise Vacations are getting together to provide cruisers the chance to get fit with fun and to leave the gym at home with the Sea Fit cruise this October. It's seven days of relaxing and working out – getting fitness enthusiasts some new tips to bring home to their workout regimens, and giving converts just getting into exercise a chance to develop their own routine aboard the Explorer of the Seas October 13-20.
It is a bit counter intuitive at first glance. The perception is that vacations are there to splurge… to have that second ice cream sundae, or to spend a day in the sun, lazing by the pool, not for getting fit and losing weight. But give the thought a second look. Vacations can be life changers. Taking a step out of a comfort zone can profoundly change a perspective and a life. So with seven days away, what a perfect time to get in the habit of getting active and fit… and this October, a special group of cruisers will be doing  just that on the Sea Fit cruise.
With 16 hours of group training activity over the week, its a lot of sweat and exercise, but with plenty of time to enjoy all the things that make a cruise great too. Special classes in kickboxing, yoga, stretching and cardio highlight the activities as well as special shore excursions and cocktail hours to get everyone acquainted. One on one sessions with individual trainers are also available, as is nutrition advice and a whole host of tools designed to help turn a vacation experience into a lifestyle.
Pricing starts as low as $1,017 per person for an inside room and is available for purchase today! Contact your Crown Cruise Vacations agent on the Sea-Fit hotline at 855-677-6771 or click here to get more information!