Le Petit Chef Dining Experience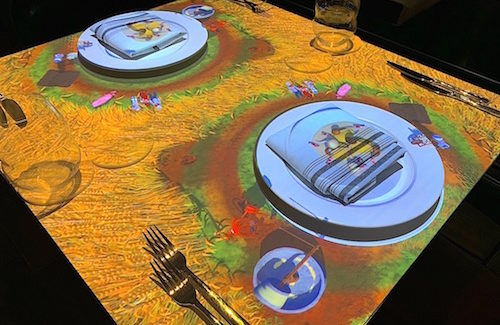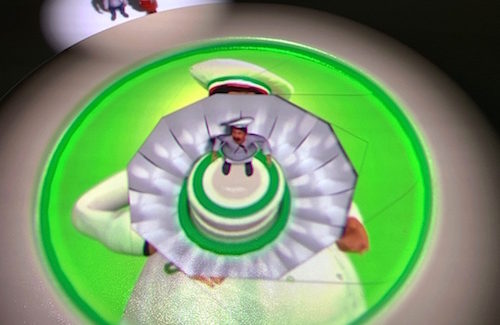 ABOARD THE CELEBRITY EDGE – Certainly the most talked-about dining experience on the new Edge is Le Petit Chef. Sort of like a movie that you eat. The basic theme is that four teeny chefs are competing to create the best culinary treat for a meal that I actually get to eat.
It's all done in 4K technology which shows the adorable animated characters appearing beside my plate to prepare each course. Then a waiter serves the actual dish for my enjoyment.
The four competing chefs are from France, Spain, Italy and Japan. For his part, the Spanish chef plays a bullfighter who enlists the help of a bull to make a tomato salad with creamy pesto sauce. The Italian chef uses a pig to power a millstone to make ravioli. The Japanese chef constructs a green tea cake roll.
One of the most memorable courses is when Le Petit Chef journeys to the North Pole on a sleigh to roll a snowball and toss it on my plate. Then the cartoon chef sprays chocolate sauce over the snowball with a firehose nozzle. A real-life server then delivers the ice cream treat for me to eat.
Story and photos by Jackie Sheckler Finch