Holland America Line's master chef Rudi Sodamin releases unusual 'Food Faces' art book - Crown Cruise Vacations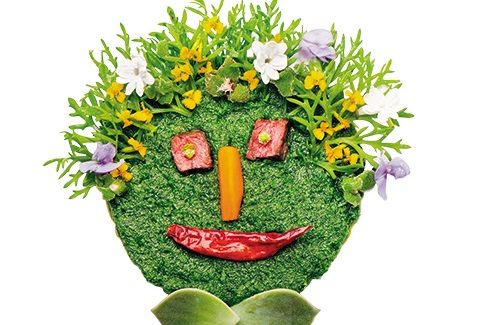 Creating faces out of his food is a labor of love for Rudi Sodamin. Using vegetables, fruit, meat, fish, grain and sweets, Sodamin has captured a cast of unforgettable characters expressing a whimsical spectrum of human emotion.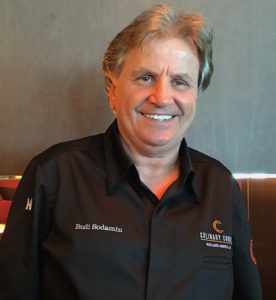 "'Food Faces' has a universal appeal that crosses all ages, languages, art, cultures and food groups," Sodamin said. "Food is an international language, understood by all, and everyone in the world, regardless of race, gender, experience or social status, can communicate and connect through food."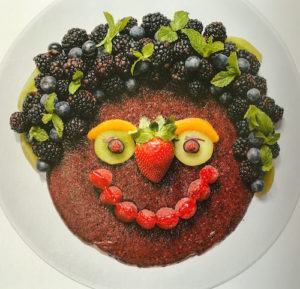 As master chef for Holland America Line, Sodamin has delighted passengers for years with his delicious food and artistic food faces. Now the popular chef has a book showcasing his Food Faces talents. "Food Faces" is sold in bookstores nationwide.
"Rudi is an icon in the cruise industry for his culinary talent and creativity in the kitchen and is regarded as the hospitality industry's most innovative chef, but today we congratulate him for his innovation as an artist with his beautiful new book,"  said Orlando Ashford, Holland America Line's president.
"Rudi is esteemed throughout the world for his passion for his craft and his ability to translate that creative energy into serving thousands of guests each day on our ships. 'Food Faces' allows people to be inspired by Rudi's work every day in their homes."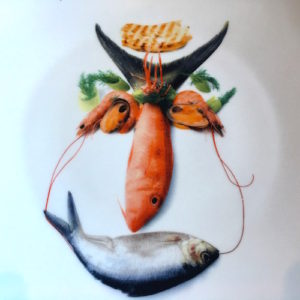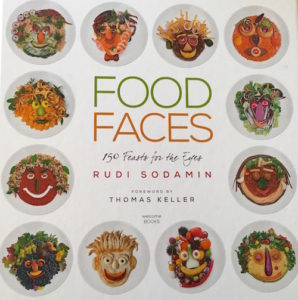 In the forward to "Food Faces," Thomas Keller, chef, restaurateur and cookbook author, writes: "Rudi has a keen eye, playful sensibility and a willingness to let inspiration take him where it will. Rudi puts happiness front and center."
On board Holland America Line ships, guests who dine in Rudi's Sel de Mer pop-up restaurant can enjoy his dynamic Food Faces on exclusive limited-edition plates made by Bernardaud, the leading French manufacturer of Limoges porcelain. Each plate charger features a different image from the "Food Faces" book, creating an unusual and and fun table setting.
Story by Jackie Sheckler Finch
Photos courtesy of Holland American Line