Cruise Trivia: Name the movie filmed at this famous Southern mansion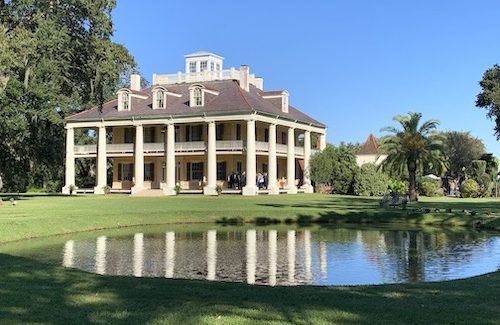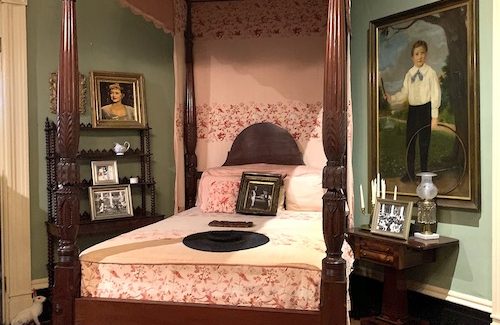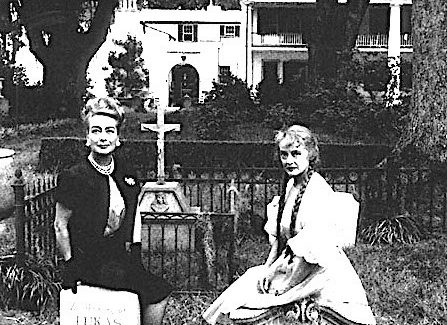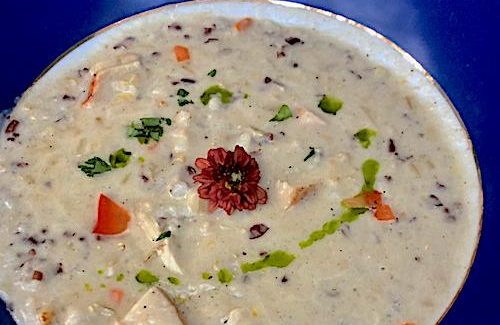 Are you a movie buff? Like scary stuff?
This trivia quiz has a two-part answer. First, what movie was filmed at this famous Southern mansion? Second, what is the name of the historic house?
Don't look at the answer below until you've formulated your own sweet response. Congratulations, if you are correct.
Hush, if you know the answers until everyone else has had a chance to state their choice.
If you answered incorrectly, you might want to book a riverboat cruise, like I did on the American Harmony, to this beautiful home along the mighty Mississippi River. Or you might want to reward yourself by booking a cruise if you answered correctly. Maybe you also might want to find this old movie and watch it for guaranteed shivers.
*
*
*
*
(Answer)
Yep, the historic Houmas House was the filming site for the famous 1964 Bette Davis/Joan Crawford movie, "Hush, Hush, Sweet Charlotte." Make that the Bette Davis movie.
"Joan and Bette got into a fight," Houmas House guide Danielle says. "Joan packed her bags and went back to Hollywood. They got Olivia de Havilland to replace Joan and had to reshoot all Joan's scenes."
A Houmas House bedroom is where Bette Davis stayed. Her hat and purse are placed on the bed as though she has just stepped out for a cocktail and plans to return.
The circa-1840 Greek Revival mansion is located between Baton Rouge and New Orleans, just 4 miles from 1-10 on Louisiana's historic River Road. Houmas House is a popular stop for riverboats, like my cruise on the American Harmony.
In 1829, General Wade Hampton began the task of transforming the site into what stands today. After a series of owners and changes, a New Orleans businessman named Kevin Kelly purchased the mansion and its entire contents as well as the gardens and grounds in the spring of 2003. After extensive renovations to restore the site to its antebellum glory, Kelly opened the house and gardens for tours in November of 2003. Kelly also lives in the mansion.
Cottages are available for guests and three restaurants on the site serve delicious cuisine.
For a bit of lagniappe, here's the famous soup served at the Carriage House Restaurant at Houmas House. The historic recipe originally came from the Degas House in New Orleans and is named The Queen's Soup because it was created to honor the Queen of Mardi Gras.
The Queen's Soup
Ingredients for stock:
1 gallon chicken stock
2 bay leaves
1 tablespoon chopped thyme
1 tablespoon chopped sage
1 onion, quartered
1 carrot, sliced
3 stalks of celery, sliced
4 garlic cloves, smashed
10 whole peppercorns
In large cast iron Dutch oven, combine stock, bay leaves, thyme, sage, onion, carrot, celery, garlic and peppercorns. Bring mixture to a rolling boil, reduce to simmer and cover 30 minutes. Strain stock, discard vegetables and retain liquid.
Ingredients for soup:
4 boneless, skinless chicken breasts.
½ cup wild rice
¼ cup white rice
¼ cup butter
¼ cup flour
½ cup diced carrots
½ cup diced yellow bell peppers
1 tablespoon chopped thyme
1 tablespoon chopped sage
¼ cup chopped chives
1 cup heavy whipping cream
Salt and pepper to taste
Return about 3 ½ quarts of liquid to the pot and bring to a low boil. Poach chicken breasts in hot stock for 10-15 minutes or until thoroughly cooked. Remove, allow to cool, dice into ¼-inch cubes and set aside.
Stir wild rice into simmering stock and cook 30 minutes. Add white rice and cook 15 more minutes or until rice is tender. The rice will act as a separate thickening agent for the soup.
In a separate sauce pan, melt butter over medium-high heat. Whisk in flour, stirring constantly until a white roux is achieved. Add carrots, yellow bell peppers, thyme, sage and chives. Cook 3-5 minutes then add this roux mixture to stock stirring constantly.
Stir in heavy whipping cream and bring to a low boil. Season with salt and pepper. Mixed in diced chicken and cook 2 more minutes. Use additional stock or water to preferred soup-like consistency.
Serves 6
First two photos by Jackie Sheckler Finch
Soup and black and white photo courtesy of Houmas House