Coming to Disney World: The Future - Crown Cruise Vacations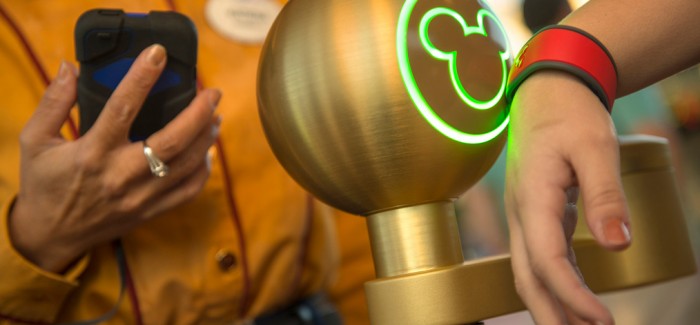 Walt Disney World and innovation go hand in hand. The complex of parks and resorts in Orlando have revolutionized the way people travel and the way people experience theme parks, and coming this year Disney is taking the experience one step further with the My Magic+ program. This is part of an 800 million dollar initiative to modernize and improve the time people spend in their parks and resorts.
The way it works is pretty simple. It all starts with wristbands. These rubber wristbands, called "Magic Bands" will make turnstiles a thing of the past, and it should shorten lines as well, by sending texts when a turn on a ride comes along, making paper tickets unnecessary and allowing guests to pay for snacks and souvenirs without having to reach for the wallet. It will also act as a room key for people staying on property.
There are some trade offs, Disney does get to learn a lot more about likes and dislikes, as well as spending habits. Some people may find this a bit creepy, but the truth is – in an environment like Walt Disney World, it can help make an experience a bit more custom, and a bit more shaped to the individual's taste, instead of something more mass market. It's like getting a bit more exclusive without excluding.
We think that this is a pretty nice enhancement to the Disney experience, and we're pretty excited to try them out.
Start your Disney Vacation plan today, just head to our Disney only website, http://www.worldofmickey.com to learn more!