Celebrity Edge's Eden Features Eve and Much More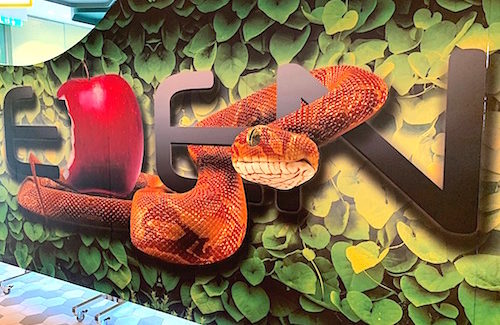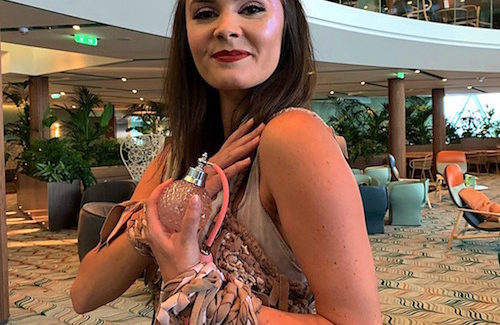 I entered Eden several times and each time it looked different. In the morning, it was a good place to sit quietly, sip a Coke and go over my cruise notes.
In the afternoon, two dancers were offering interpretive movements, an aerialist twirled overhead and a sitar player created some mood music.
When dusk fell, Eden changed entirely. The three-level structure now offered what Celebrity described as a "sinful" mix of art, theater, dance, craft cocktails, innovative eats and audience participation.
Eden is designed, Celebrity says, "to excite guests' every sense." As part of that, a scantily-clad dancer sprayed perfume onto the wrists of willing guests.
What I liked best was the 18-foot-tall Library of Plants living wall in Eden Bar. Bartenders snipped ingredients straight off the wall for custom cocktails. Definitely the freshest mint in that tasty margarita.
Inaugurated December 2018 in Florida's Port Everglades, the Celebrity Edge is attracting passengers with its cutting edge in design, innovative dining and excellent entertainment.
Photos and story by Jackie Sheckler Finch