Breaking News: Large Cruise Ship Operations to Return as CDC Lifts Order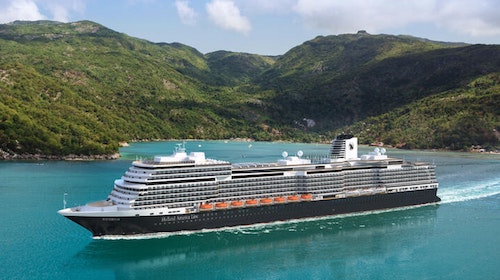 Oct. 30, 2020 – We are pleased to report that the U.S. Centers for Disease Control lifted the No Sail Order for cruise ships today, ending the months' long no-sail order on large cruise ship operations in U.S. waters.
The cruise lines and entire cruise industry are working with the CDC to make the return to cruising as effective as possible, as soon as possible. More to come as details emerge in the coming days.
Our great & loyal clients have continually expressed their desire to sail again and we are excited to provide the bookings to do just that.
Sophisticated cruise specialists at Crown Cruise Vacations provide exclusive offers, exceptional value & unparalleled service and can assist with experienced cruise information and bookings.
To learn  more about available sailings and offers, please contact the cruise specialists at Crown Cruise Vacations  To book a cruise call 1-877-283-1114 (toll-free USA/Canada), +1-609-945-9801 or visit http://www.crowncruisevacations.com.
The CDC has established a series of requirements cruise lines will have to undertake to prevent the spread of Covid-19 and establishing a path to resuming passenger operations.
The agency issued a Conditional Sailing Order that detailed a phased approach to the resumption of service in order to mitigate the risk of Covid-19 spread to passengers, crew and U.S. communities.
Citing the continued spread of Covid-19 worldwide and what it calls an increased risk "of Covid-19" on cruise ships, the CDC said "a careful approach is needed to safely resume cruise ship passenger operations."
The initial phase will consist of testing and additional safeguards for crew members and ensuring cruise lines have adequate health and safety protections for crew.