Another Oasis On The Horizon - Crown Cruise Vacations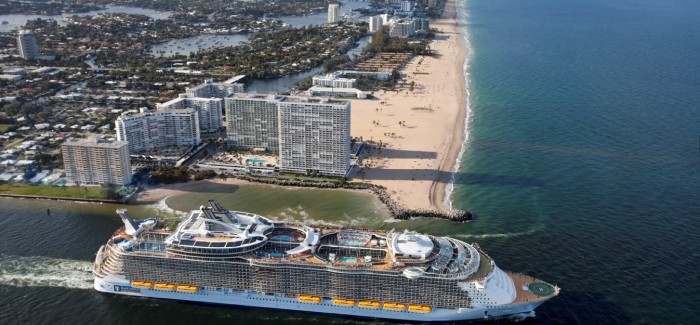 The rumors are true, and Royal Caribbean made it official. Look for another Oasis of the Seas type ship to hit the waters in 2016. The cruise line made the announcement last week in St. Nazaire, France where the ship will be built. It's going to be an exciting few years for the cruise line too, as the list of new ships for Royal Caribbean seems to be growing pretty rapidly!
Royal already has two ships in the works for launch in 2014, and 2015 – code named Project Sunshine. These ships will be smaller than the Oasis and the Allure of the Seas – at 158,000 tons (these will be comparable in size to the Freedom of the Seas or Independence of the Seas), but will have lots of upcoming innovation as well. But in 2016, its the return of the ultramegaship with an Oasis class ship to be launched, and possibly a fourth ship in the class in 2018 as well.
The new ship announcement didn't come too easy, as there was quite a bit of political wrangling and drama over the project in Europe. But when billion dollar
Details are limited at the moment, plans won't even be revealed for the ship until sometime next year, but the orders are announced and the planning is ongoing. When we hear more about the new ship offerings from Royal Caribbean, we'll be sure to share!
In the meantime, start planning your next Royal Caribbean cruise now! The Oasis of the Seas has room for you in 2013! Check out your options by clicking here.