Aboard the Breakaway: The Mandara Spa Experience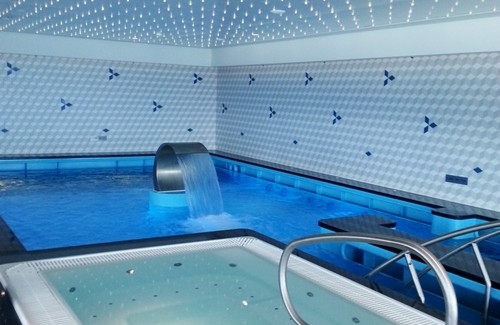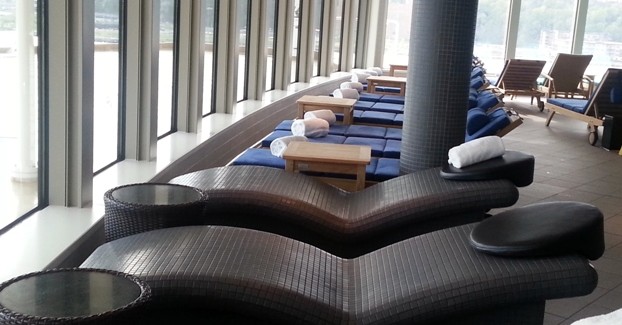 Relaxation. It's one of the key words that travelers use when they describe an ocean cruise. Norwegian Cruise Line's spa experience really focus on providing guests a relaxing experience and the Norwegian Breakaway offers a gorgeous, relaxing Mandara Spa experience that's fantastic for body and soul. The Breakway's spa is a step forward for cruise vacations, with an enormous two deck footprint aboard ship, and offering some firsts to spas at sea, guaranteed to provide benefits to both body and soul.
The Spa and Fitness complex is large and encompasses quite a bit. Manicures and pedicures are available, as is a hair salon, and there are over fifty different spa treatments and a fitness center, complete with group fitness classes. We loved the hydrotherapy courtyard. This large area includes the comfortable Vitality Pool as well as the Thermal Suite, including dry heat saunas and steam chambers. Also, heated chaise-lounges are available to wrap up, relax and enjoy the panoramic views of the ocean as it sails past.
Massage Therapy is a big draw, and the Elemis branded treatments run the full gamut from hot stone to swedish to seaweed. They range from 40 minutes to an hour and a half and start from just $79 per treatment. Acupuncture, Facials as well as health and wellness assessments are available too. Norwegian brings the whole family to the spa as well, offering teen and kid spa services including Mother/Daughter and Father/Son massage sessions. Not interested in the treatments? The relaxation rooms and hydrotherapy courtyard can be your domain as well, with cruise-length passes available for just $146 per person. (Nearly a 50% savings over the day pass rate!)
Start planning your Norwegian Breakaway sailing today, straight from New York! Just click here to get started!